We now offer you a set of four different Gefühlsmonster postcards that can be coloured in and individualised by young and old. Decide yourself if you keep your masterpiece or if you want to send it to someone.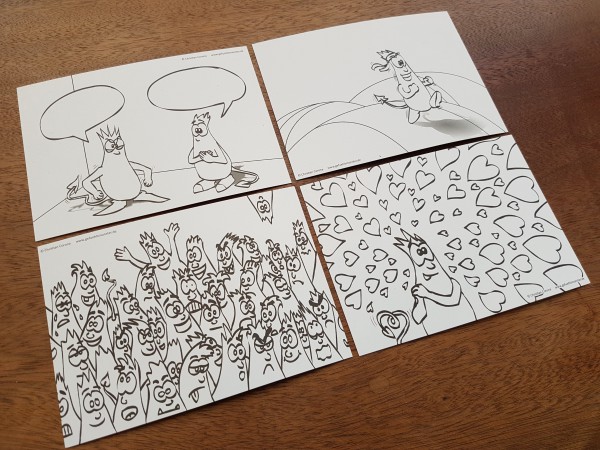 Card 1:
Give each Gefühlsmonster a fitting mouth and fill in the words in the speech bubbles. With some creativity, maybe the situation is different than it appeared at first?
Card 2:
Large empty areas in the hills and the sky are begging to be filled in! Flowers, birds, airplanes, clouds, …
Card 3:
A busy picture with many Gefühlsmonsters… but how many? Colouring them all in requires some concentration and is meditative.
Card 4:
The perfect postcard for a loved one. Easy to colour in and relaxing.
Click here for more information and pictures.