Dear friends and customers of the Gefühlsmonsters,
We are very happy to present our new Online Shop to you.
The new website now not only looks more modern, but also makes ordering all of your favourite Gefühlsmonster products easier and quicker.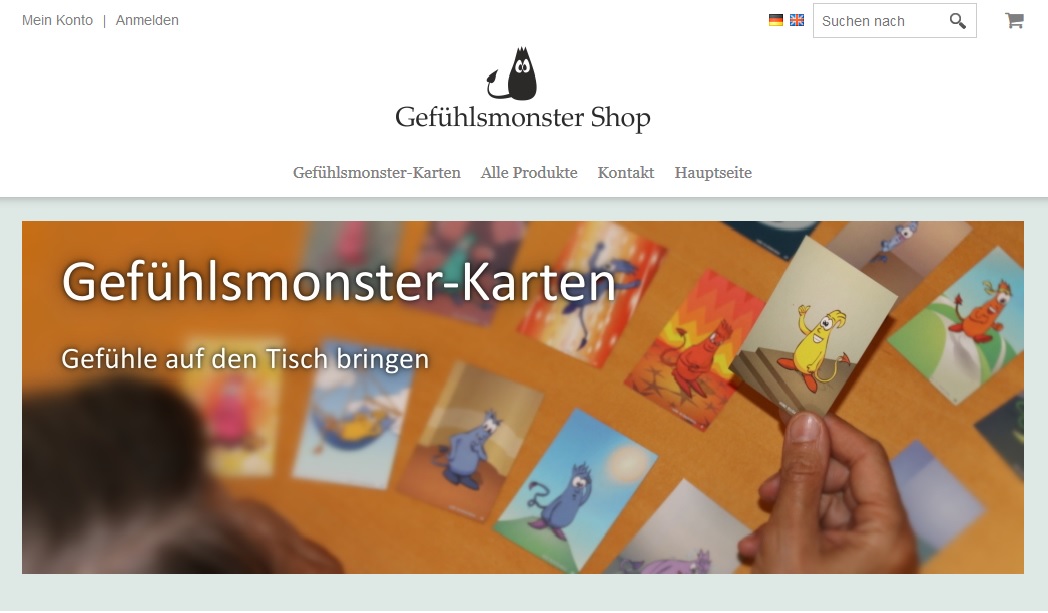 What's new?
All customers can now also pay via PayPal (of course you can also still select payment in advance via bank transfer, as before).
All our orders are shipped with DHL now and you can use the DHL tracking number to find out about the status of your order at any time.
You can now create your own customer account with us and save all the information relating to your orders there.
Why not come and visit our shop yourself, either directly via:
www.gefuehlsmonster-shop.de (to switch languages – German or English – use the buttons in the top right-hand corner)
or via the tab "Shop" on our website www.gefuehlsmonster.de
We look forward to welcoming you in our new shop.
The Gefühlsmonster-Team